THE PEOPLE THAT MAKE IT POSSIBLE
---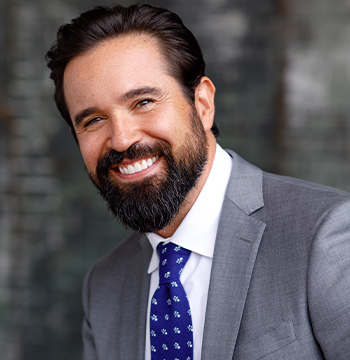 Bob Simon
BOARD MEMBER
Robert T. Simon is a co-founder of the Simon Law Group — aka Justice Team — and acts as the primary trial attorney. Since launching the firm with his twin brother/wombmate/best friend, Brad Simon, in late 2009, it has grown from a boutique office with just a few people into an 8-figure practice recognized by its peers throughout the state of California, and now Texas.
He grew up in Pittsburgh as the oldest of 5 (tied!), and the son of a loving UPS truck driver and a nurturing stay-at-home mom. It has always been his dream to work with his brothers—Brad and Brandon.
When he was a kid, his uncle was suddenly struck by a drunk driver and lost the use of his legs. This accident forever shifted Robert's career trajectory. He made it his mission to fight for the injured and the less fortunate. He is known for getting massive verdicts on spine injury cases.
Aside from being a proud member of Justice HQ, ABOTA, CAALA, CAOC, CASD and OCTLA, Robert has also received numerous awards for notable verdicts up and down the west coast, including Trial Lawyer of the Year, in Los Angeles, Orange County, San Diego, and the entire state of California.
Robert spends a lot of his time giving back to the community and mentoring other trial lawyers in the craft of consumer advocate law. Justice HQ, co-founded by Robert, is a fast-growing, collaborative workspace and network aimed at helping lawyers break away from the stodgy firms of old to grow their own solo practices. He is often requested to be the keynote speaker in several annual seminars and is frequently published in various trial lawyer magazines. Since 2012, he has tried over 50 cases as lead, winning 47, (2 over turned!) with verdicts totaling over 200 million dollars. For some lighter fare, Robert can be heard and seen hosting the Justice Team Podcast with his brothers, and his whiskey-fueled, legal talk show — Bourbon of Proof.
---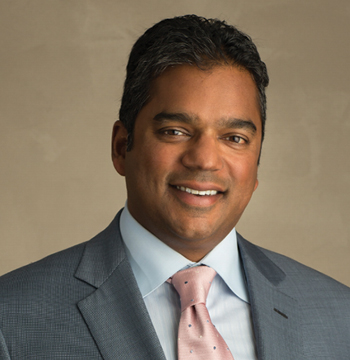 Sanjay Ghosh, MD
BOARD MEMBER
Sanjay Ghosh, MD is a board-certified neurosurgeon who specializes in spinal surgery, cranial and spinal trauma, radiosurgery, and cranial base surgery. As the director of neurosurgery for SENTA Clinic in San Diego for more than a decade, he has developed a reputation for tailored and innovative care for his patients.
He is a recipient of several peer-nominated and prestigious awards and serves as a consultant for The University of San Diego.
Dr. Ghosh completed his residency in neurosurgery at the University of Southern California. He received his undergraduate degree from the University of Michigan Honors Program with Magna Cum Laude and Phi Beta Kappa, where he studied cellular and molecular biology and later attended medical school.
---

Teresa Diep
BOARD MEMBER
Teresa Diep was born in Vietnam and raised in Los Angeles. She is fluent in Vietnamese and semi fluent in Chinese. She spent most of her early years bouncing from American school to Chinese school. She has a love for all things art, having been influenced at an early age by her father who was a famous artist in Vietnam. She is an avid photographer and jumps at the opportunity to dust off her cameras.Teresa was the Director of Marketing at The Simon Law Group, she was a Business Development Manager for several startups, she co-founded Justice HQ and she is the Creative Director and Founder of Outlier Creative Agency. She specializes in developing strategic brand partnerships. Teresa is also a successful event planner, she's had the honor of producing many high caliber events for clients like Fox Studios, Annapurna Pictures, James Cameron and many more.